NURA | YOUR PREFERRED SERVICE PROVIDER
In brief, we are a Facility Service provider where we provide a comprehensive range of services & products to our customers – under our License we can provide Rental of Portable Toilets, Domestic Waste Management, Rental of Plant Equipment & machineries such as LED Balloon Tower Lights, Gen sets. We also provide all kinds of Cabins & Containers, Manpower supply, Safety Products, Cleaning & Hygiene products, Office Supplies, Office Souvenirs & Gifts, Event Management, Property Maintenance Services and others.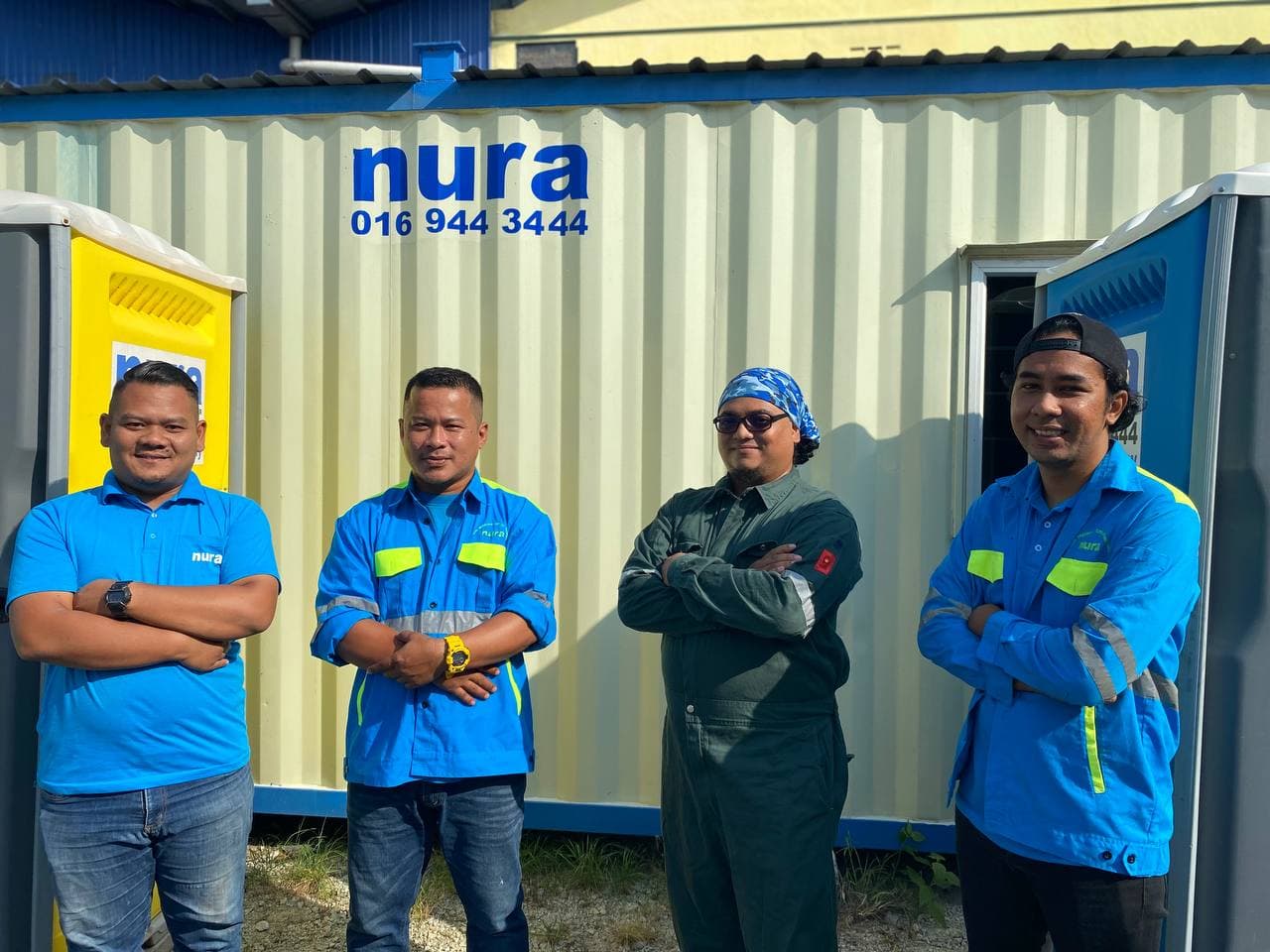 At the Rapid site in Pengerang Johor – We have worked with companies such as PRPC Utilities & Facilities (Petronas Refinery Petronas Chemicals),  Pengerang Terminals (Two), Petronas Rapid PMC, Fluor, PetroVietnam Engineering, Sumitomo, Samsung Engineering, Sumisaujana Plant Services, SJ Varied, Wabaq Muhibbah, Punj Llyod, MIE, Motobina, Sapura Kencana, Technimont  and Infra Desa.
Our lists of customers in the East Coast region comprise of companies such as BASF PETRONAS Chemicals, Dialog, Eastman Chemicals, Fluor Daniels, Flexsys Chemicals, Halliburton, Jacobs Engineering, Kaneka Malaysia, , Ranhill Worley Parson, RP Chemicals, UPC Chemicals, Mesra Mall operated by Suria KLCC and many more.