A Leading Site Facility Management Contractor in Malaysia
We provide portable sanitation services and we are also a portable toilet supplier. We also offer desludging services for portable toilets & septic tanks. We are a site facility service provider that provides you with a comprehensive range of services and products. We provide janitorial, cleaning & hygiene services catering to various industries as stated in the following:
1. Petrochemical, Oil & Gas,
2. Pipe-Coating,
3. Offshore Marine,
4. Electronics,
5. Automotive,
6. Government,
7. Retail,
8. Commercial & Banking.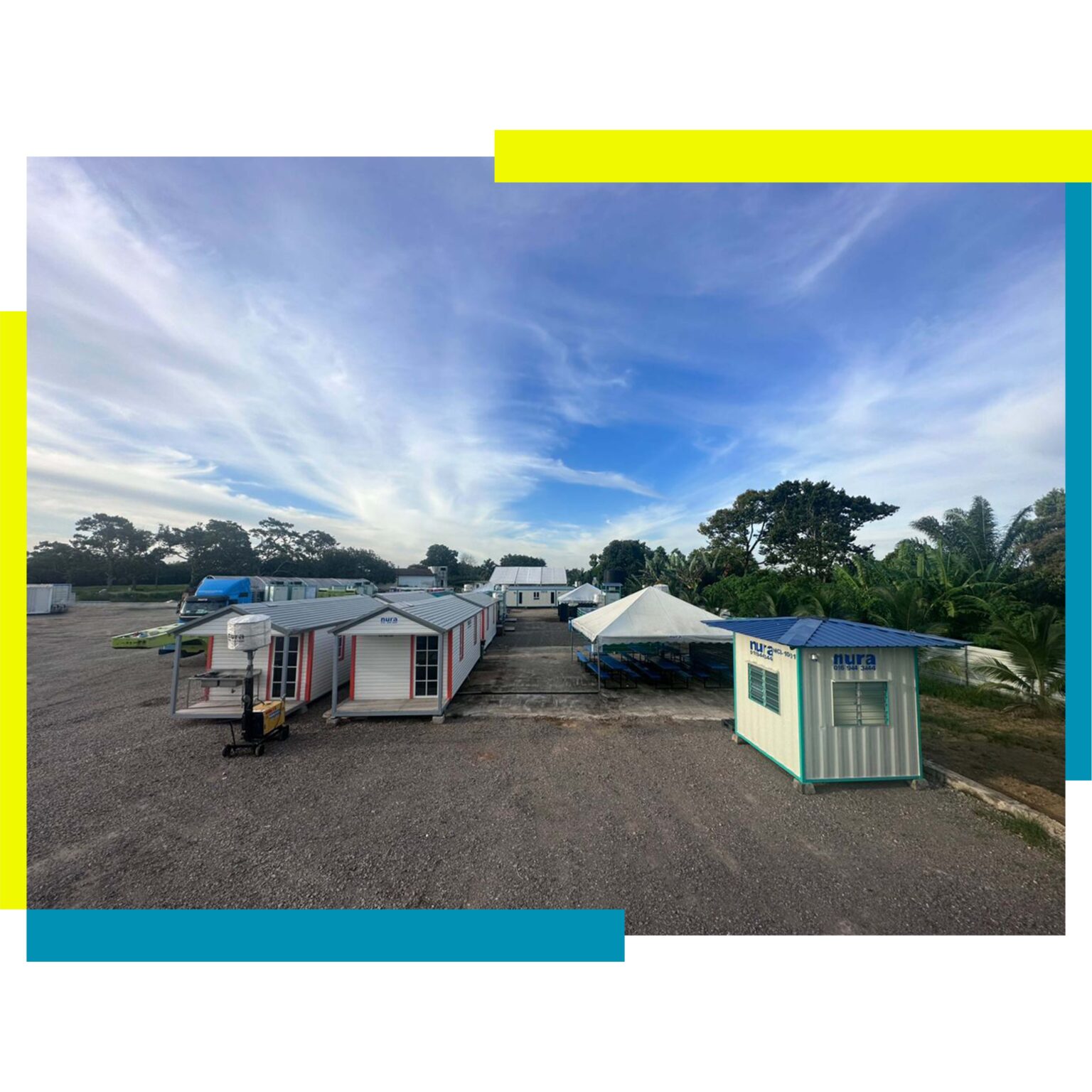 A Pioneer In Industrial Cleaning Chemical Supplies & Range Of Cleaning Services
Nurakleen Services have been incorporated since 1979. Our janitorial & cleaning teams have more than 40 years of janitorial cleaning experience. Our team continues to grow with more than 200 dedicated employees. Our industrial cleaning services and chemical products are widely used in our cleaning services. We are the authorised distributor for KLENCO products & Bio Ion Hygiene supplies.
At Penawar & Pengerang Johor, we have provided our janitorial & cleaning and hygiene services with companies such as LG Petronas Chemical Malaysia, Pengerang Terminals 2, Flour, Petronas Refinery Petronas Chemicals, MIE Hotel Johor, Dialog E&C, Dialog Plant Services, HIMS Integrated Services, Masimo Medical Technologies, Hertz, Pengerang Gas Solutions and others.
A Leading Portable Toilet Supplier & Desludging Services
We are a site facility management contractor that provides portable toilets for rent and desludging other services for our clients in Johor, Melaka, Perak and in the East Coast region. Our clients in the East Coast region comprise companies such as BASF PETRONAS Chemicals, Dialog, Eastman Chemicals, Fluor Daniels, Flexsys Chemicals, Halliburton, Kaneka Malaysia, Ranhill Worley, RP Chemicals, UPC Chemicals, Mesra Mall operated by Suria KLCC and many more. In Johor, we are also present at the RAPID PETRONAS Site since the inception of the project and we have an office in Pengerang to cater to all our customers located in Johor & Melaka.